So I was down in Paso again, a few weeks ago for a friends harvest party and well… it happened again! Amongst a table LITTERED with wines that would make any wine nerd nod in approval, I found another wine that I didn't know existed and that blew me away…
Not kidding, the wines of the night were insane, and I only got a few of the pics to prove it… but here were some highlights…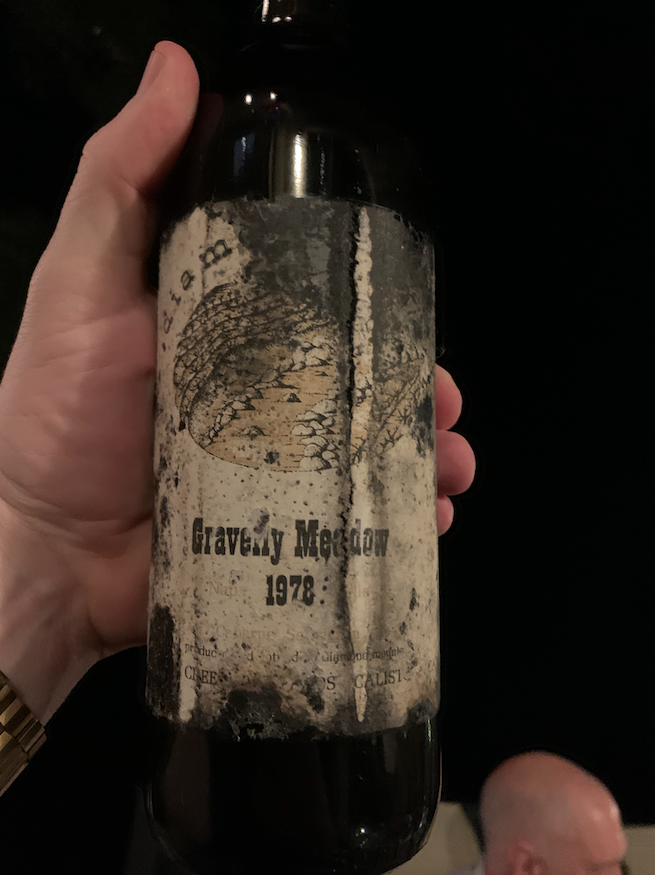 78′ Diamond Creed – Gravely Meadow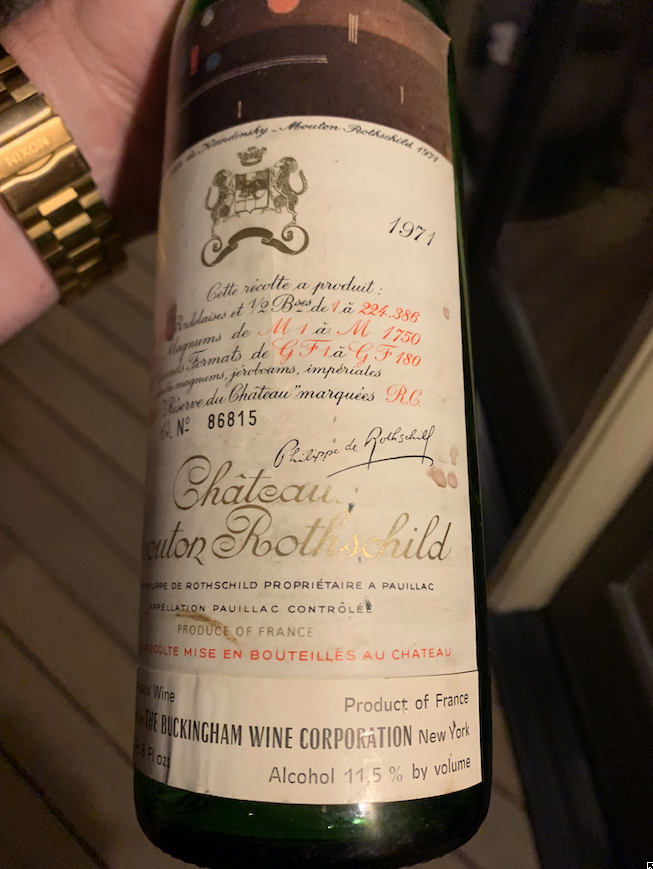 71′ Mouton Rothschild – Pauillac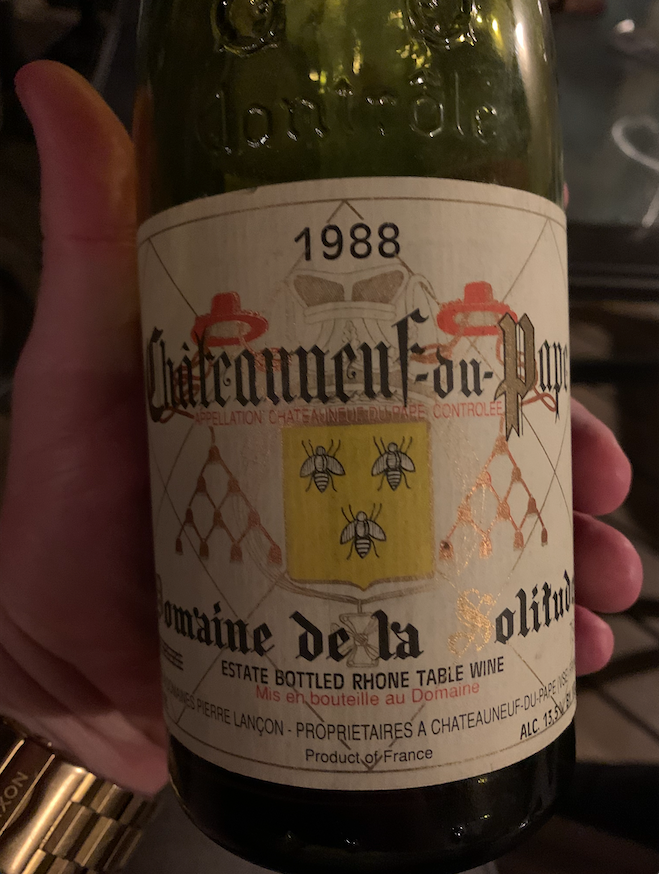 88′ Domaine de la Solitude – CDP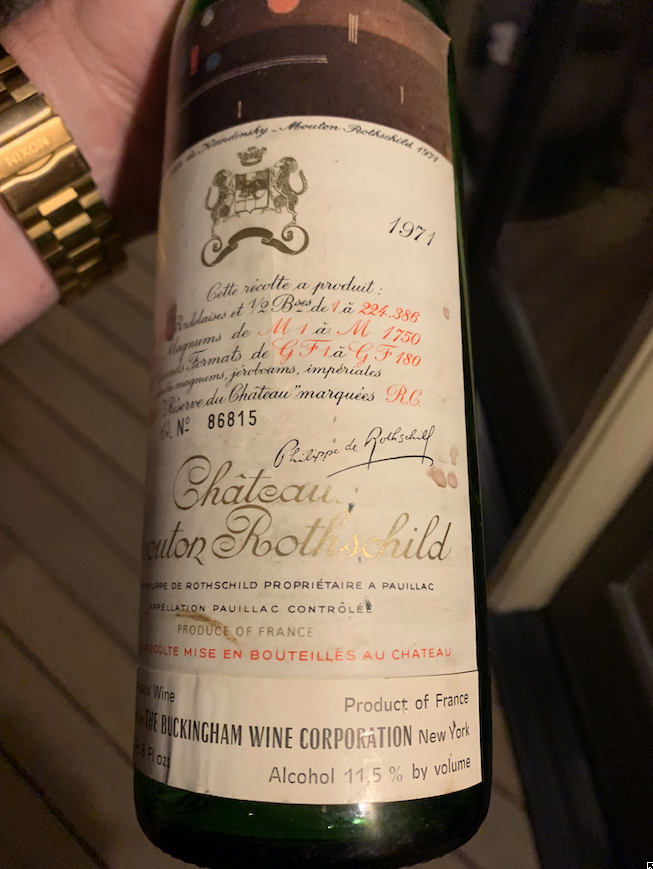 67′ Haut-Batailley – Pauillac
And then this wine made its way into my glass and it stopped me in my tracks…
Mid conversation, the wine slapped me in the face, got my attention, and I perked up like…
I had my nose buried so deep in the glass it was almost weird.
I forget who I was talking to at the time, but I didn't really hear them anymore after that. All I was thinking about was this wine and I remember saying out loud "what the hell is this?" and this nice Indian guy sitting at the table asked if I liked it. And I was like…
And he said, "thanks"
And I was like, "huh?"
And then he proceeded to introduce himself and his wife (Varinder and Anita Sahi), and informed me that it was their wine and he was the winemaker.
And you know exactly what I was thinking like 0.000001 seconds later…
Yep, I asked them IMMEDIATELY if they sells to retailers, explained the concept of The Find, and just shy of begged them if I could buy some for you guys.
To my delight, they said of course and invited me to their vineyard home to taste thru the rest of his lineup. So I did!
Today we proudly offer…
Copia
2019 "The Cure" GSM
$48 per Bottle
36% Grenache, 32% Syrah, 32% Mourvedre
Jespersen Ranch Vineyard (Edna Valley), Sorso Vineyard & Catapult Vineyard (Willow Creek District, Paso Robles)
Tasting Notes: Inky, fleshy, and sexy. What more can one ask for in a Paso Robles G-S-M? The 2018 Cure is an even proportion of Grenache, Syrah and Mourvèdre. The Cure's innate earthiness is what makes it stand out from our other blends. Think smoked meat and olive tapenade. A very "Rhône" bouquet of Herbs de Provence and blue fruit also comes through, but there is plenty of individuality in this bold wine. The Cure is concentrated, medium- to full-bodied with mature tannins.
Winemaking
Varietals were handpicked in October and November at the peak of flavor ripeness and phenolic maturity. Grapes were carefully cluster sorted, 100% destemmed and fermented in stainless steel. After a cold maceration, élevage included daily punch-downs, pump-overs and pneumotage. The wine rested for 20 months 53% new French oak. Bottled on June 23, 2020.
The next day I visited their home to taste thru the other wines they make, and as I entered the house, the most amazing waft of Indian food aroma hit me in the face and I had to take it in… DEEP.
I could smell what they was cookin… and it was AAAAAmazing.
As were the wines.
As was the conversation.
I loaded up the truck with 5 cases of wine and headed back to Napa.
And now here we are…
We are The Find, and we've "found" another gem for you to enjoy.