The Back Story: You just never know where you're going to find the next wine "Find" but I can tell you from experience, a backyard BBQ of a Napa winemaker friend isn't a bad place to start! And let me tell you… I found a refreshing DOOZY over the 4th of July weekend when I met Maura and Charley Johnson at Mark Davis' (Cobden Wini) annual Maryland crab feed in his back yard. See below… this was round 1 of like 10!
As with any friend, they are going to have a whole group of friends that you don't know, as was the case this weekend.
Enter Riesling… if you don't know, now you know… riesling and cold crab are a match made in heaven, and when I saw this magnum on the table I was all in… poured myself a splash and…
YUP… another Ratatouille moment!!!
In my mind I was like:
"DAMN BOYYYY – THATS SOME GOOD ASS RIESLING!!!"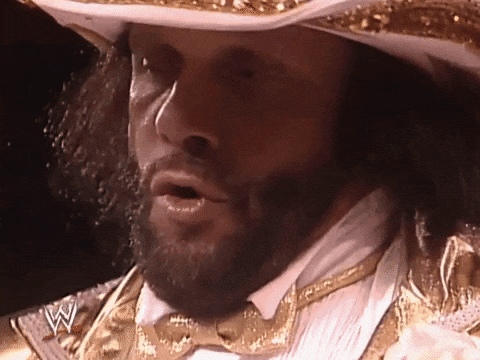 History: After instantly hitting it off at the Duckhorn harvest party in 2012, Charley and Maura started dating. Four years later, March Wines was created with the idea of making their favorite wine and introducing their friends and family to their favorite varietal, Riesling.
After graduating from UC Davis, Maura travelled around the world, doing harvests in Australia, Germany, and New Zealand. Every winery Maura worked at made Riesling, all in vastly different styles. After settling back into Napa and realizing that California Riesling is under-represented, she wanted to learn more about it and see what it had to offer. High acid and dry like Australia? Beautifully balanced at all sweetness levels like in Germany? Or the aromatic capabilities present in New Zealand?
After graduating in 2010 from Cal Poly San Luis Obispo, Charley moved right to Napa Valley and immersed himself in making big, red wines. His love for drinking aromatic whites and strong work ethic, was the final push to make March Wines a reality.
Currently, working as Assistant Winemakers at small production, high-end wineries in Napa (Maura at Dana Estate, several 100, 99, 98, 97 point wines… you get the idea… they know what they are doing. And Charley at O'brien Estate), they make March Wines to express their love for lighter bodied, complex wines, that are affordable and fun to drink!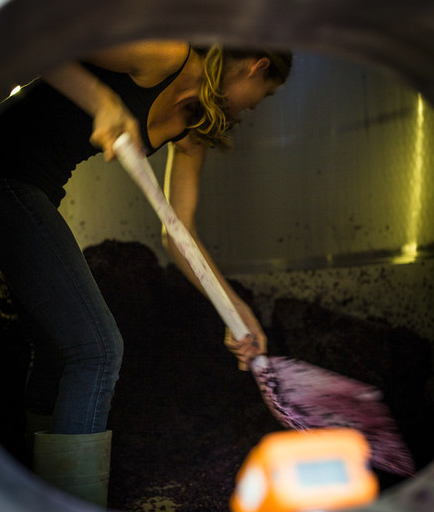 The Vineyard: Charley had a coworker when he worked at Long Meadow Ranch who had a connection to a 2 acre Riesling Vineyard on the base of the southern Santa Cruz Mountains. It was planted in 1971 and has these gnarly old vines that are on a tall, quad trellis and really reminded Maura of the vines in Germany. Most producers from this vineyard would just make garage wine or really small projects, so the grower was really excited when they wanted to make it the focus of their brand.
The owner of the vineyard maintains the vineyard as a side project and allows them to be very involved – they have harvested it, pruned it, shoot thinned – they are as involved as they can be. It is farmed organically, but not certified.
This is a cooler site that always ripens at the end of September.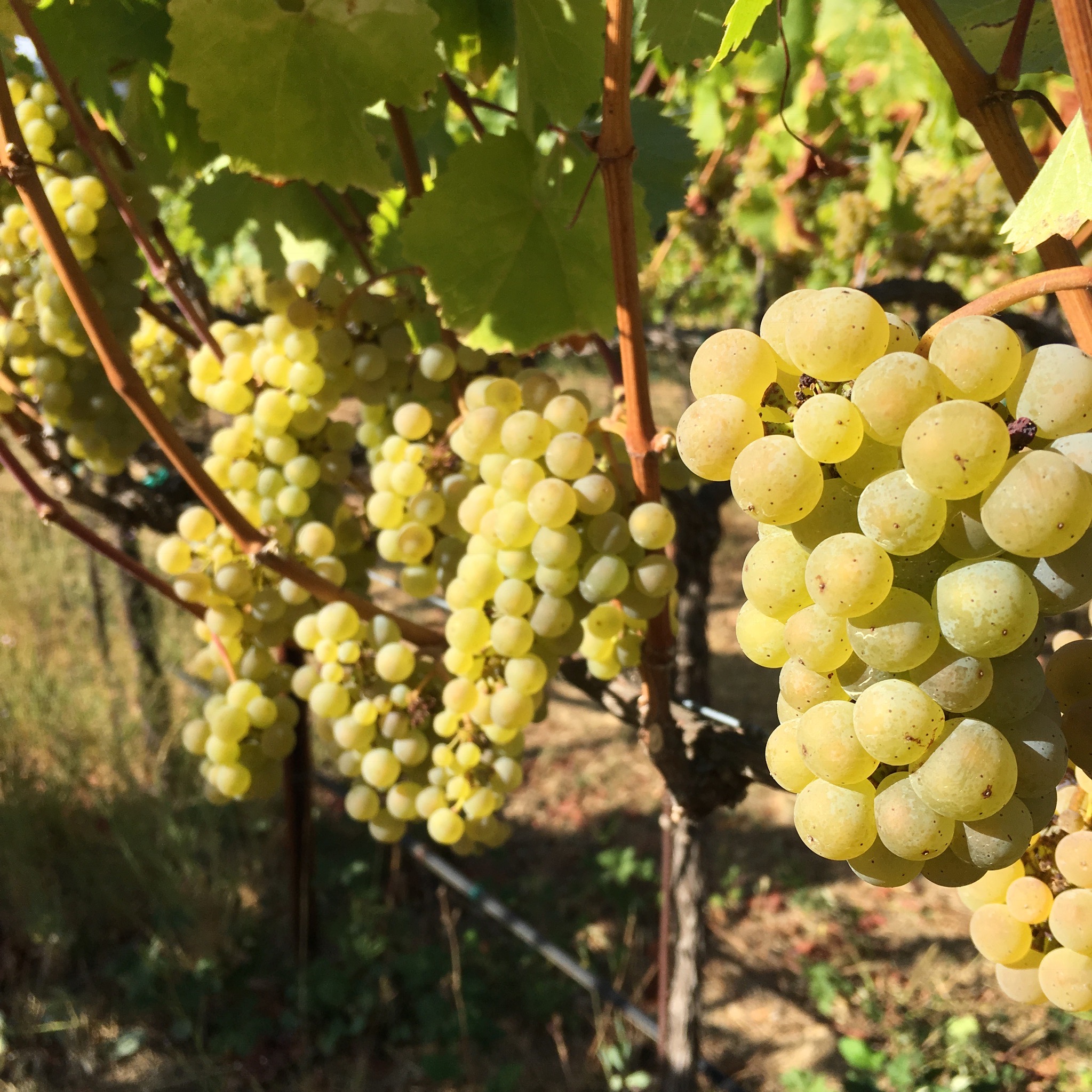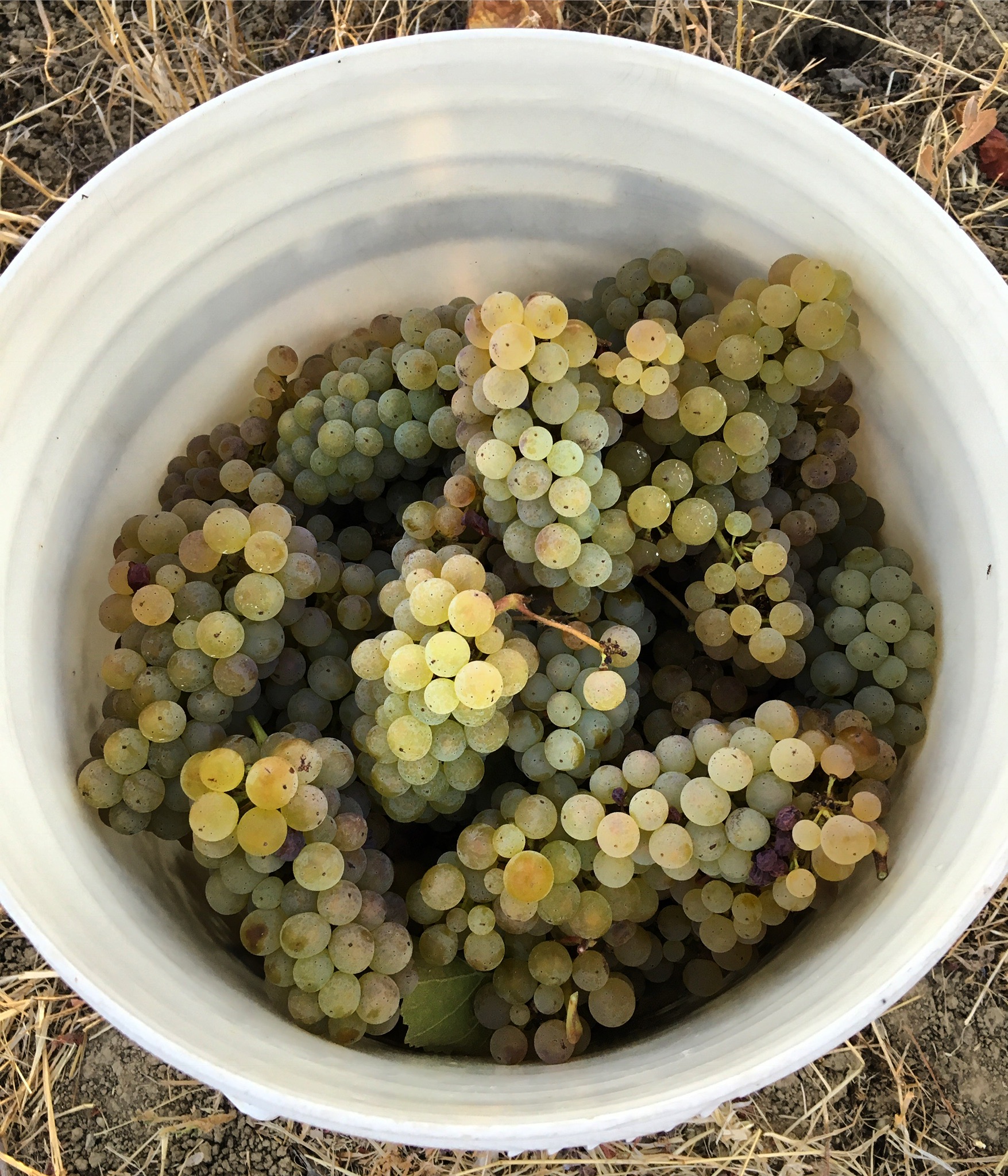 Winemaking: "The Riesling gets a little bit of skin contact time, just a few hours after picking and then we press it and seperate the juice into neutral barrels and a stainless steel tank. We allow the barrels to go through a native fermentation and the tank is inoculated and closely monitored. Because the acidity is so high, and the pH is so low, we keep a tiny bit of RS in there to balance it. We do this by tracking the tank super close, and when it is right where we want it, we turn on the chilling super high and stop the fermentation."
The Name: March = Maura + Charley…. a blend of their two names.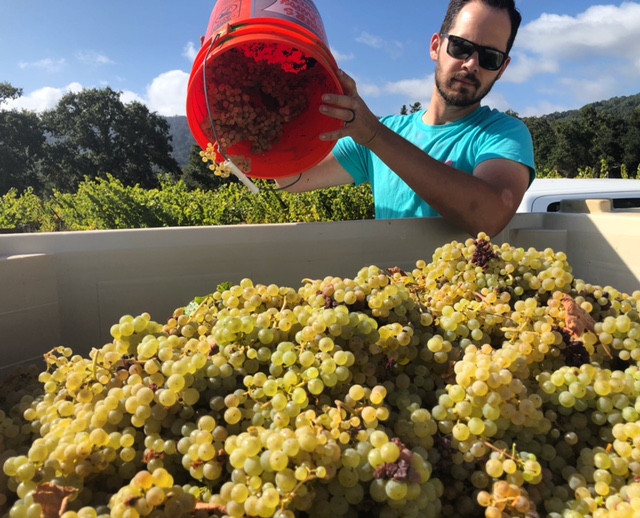 So back to me meeting Maura and Charley at the crab party…
You should have seen my wheels turning…
First and foremost… GREAT WINE
Winemaker owned
EXTREMELY small production (5 barrels)
Don't have any Riesling at The Find
Don't have anything from Santa Cruz Mountains at The Find
TWENTY…. FIVE….. DOLLARS a bottle!
This stuff 100% fit the bill for what we do.
I was on the edge of my seat as I fist bumped Charley, and introduced myself… first to compliment the wine quality (the wine price made it that much sweeter)… and second to ask if I could sell some their wine… which gained me an awkward look in return because he only knew me as a winemaker, not a retailer of wine.
I explained myself and The Find's concept… and Charley and Maura said HELL YES!
BOOM.
Today we proudly offer…
March Wines
2018 Old Vine Riesling
Redwig Vineyard – Santa Cruz Mtns.
Tasting Notes: Opening with a clear, intense and very elegant bouquet that intertwines flint/slate-like aromas with perfectly ripe flavors. Wonderfully pure and fresh, this wine is also lush and stimulating on the palate. This is a picture-book riesling with tropical fruit flavors and a great mineral tension. The finish is mouth-wateringly pure, fine and extremely balanced. A great wine that will make you salivate for your next sip!
**ONLY $25 per bottle**
PERFECT for the summer heat… poolside, patio, or by the bay at Hog Island Oysters!