"The Cygnet"
Cabernet Sauvignon
Whats a Cygnet?
Its a young swan you silly goose!
My partner Andy and I hand selected this wine while sitting on his balcony a few months ago. We tasted the lineup blind and this wine really stood out as the most balanced while still having enough power to keep me interested… you know how I like it!
Weston Eidson – Winemaker & Owner
Got a GREAT DEAL for you today!
Time to save some $$$ on Napa Cab… don't get used to it though!
Not after what happened in 2020… gotta get the deals when you can because they will become more and more rare.
The Back Story: This producer has a special place in my heart as I've had a front row seat in watching a nube become a winemaker, the creation of the brand, and the making of the wines from literally before day 1.
How? Weston Eidson, the owner & winemaker of Silver Ghost and Montagu wines was actually my harvest intern in 2012, helping me in the vineyards and winery… he absorbed every drop of information I could throw at him like a champ.
We hit it off immediately as Weston is a fellow Texan, is very smart, LOVES enjoying wine, is extremely humble, and is one of the nicest guys you'll ever meet. A true southern gentleman.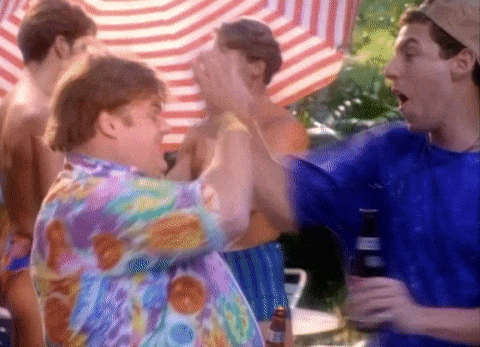 As we got into harvest back in 2012, Weston asked me something that every other intern I've ever had always asks…
"Hey do you mind if I make a little wine while I'm working harvest with you?"
Of course the answer was yes, and the assumption was that he'd do a ton of Cab or something… that's what I thought at least…
He ended up doing 6 tons!!! 2 tons of Chardonnay, 2 tons of Pinot Noir, and 2 tons of Cabernet!!!
I was like "DAMN MAN… that's more volume than a few of my clients who actually PAY me to make their wine"… and here I am helping him with what turned out to be his first vintage of his own personal brand… for FREE!!! LOL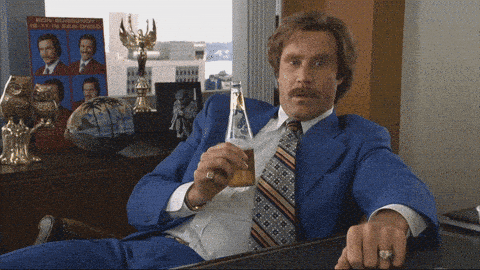 Weston ended up hiring me to make his wines in 2013, which I did from then thru the 2016 vintage and while he was learning the craft.
Of all of the clients I've had over the years, Weston was the most involved as nothing was done to his wines that we didn't discuss, and until he fully understood what we were doing and why we were doing it. He was truly there to learn the craft and to be his own winemaker.
In early 2017 he told me that he thought that he was ready to take over as the primary winemaker for his brand.
I paused and thought about it…
Was he ready? If he's not, I have to tell him… for his and his wines own good.
But after thinking about it, I agreed that he was ready, so I gave him my blessing and reassured him that he'd never be alone as I'd always help him with whatever he needed.
Weston was no longer a client… he's now a dear friend and fellow colleague.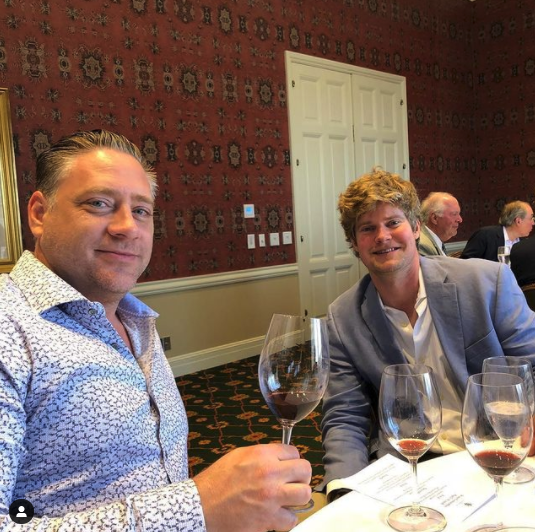 Weston also befriended 100pt winemaker, Russell Bevan who also taught him quite a bit and is working with him on his new and VERY ambitious sparkling wine project. More on that in the coming year or so as they still have a long road ahead before the first wines will be for sale.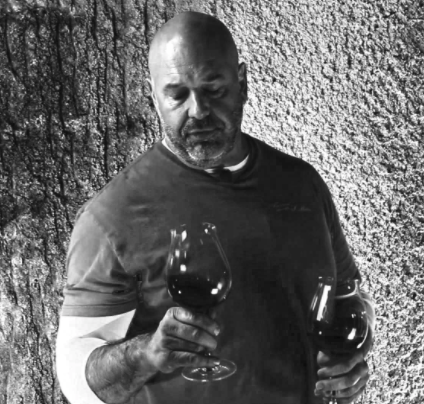 The Name/Story: Weston's great-grandfather, John Montagu, was an automobile pioneer at the turn of the last century. Being a British Lord and in Parliament, he was instrumental in much of the early automotive legislation and even gave the future Edward VII his first car ride (as seen in this photo below).
He was friends with Charles Rolls and Henry Royce, and his assistant served as the model for the Rolls-Royce hood ornament, the Spirit of Ecstasy, which we still see on Rolls-Royce cars today. Silver Ghost derives its name from John Montagu's favorite car, the 1909 Rolls-Royce Silver Ghost. And like its name, the wine itself is filled with layers of richness, culture and authenticity.
Today we proudly offer…
Montagu
2019 "The Cygnet"
Cabernet Sauvignon
Napa Valley
Tasting Notes: A combination of ripe red cherry and dark purple blackberries, balanced by both cinnamon bark and forest floor aromas, rise from the glass. On the palate, the entry is both broad and somewhat dense, giving juicy fresh berry flavors early on and promising much more to come for those patient enough to hold the bottle for a few years.
95% Cabernet Sauvignon – 5% Petit Verdot
Regular Price: $150
**YOUR Price: $100 per bottle**