You remember Portalupi. We've done their wines before… and this new zin is just SO DAMN GOOD. Plus Tim and Jane are our kind of people. They love themselves some good food, fun, and good wine. We're going to have them out for member Monday this month so you can pop by and say hello.
JUST IN CASE YOU FORGOT THEIR STORY … Here's a recap.
Portalupi is as much a love story as anything else. Tim Borges has been making wine in California for 40+ years. He's ornery, hard of hearing in one ear, and quite frankly brilliant. Jane Portalupi comes from the world of fashion, is intoxicatingly fun, and has a passion for life that would make Bacchus blush. I was lucky enough to befriend them about 5 years ago, and since then have helped them with marketing, and even direct a CBS spot about their wine.
NOW HERE'S THE PART YOU HAVEN'T HEARD:
There's a third person involved in Portalupi we haven't mentioned. She's awesome. Her name is Carolyn.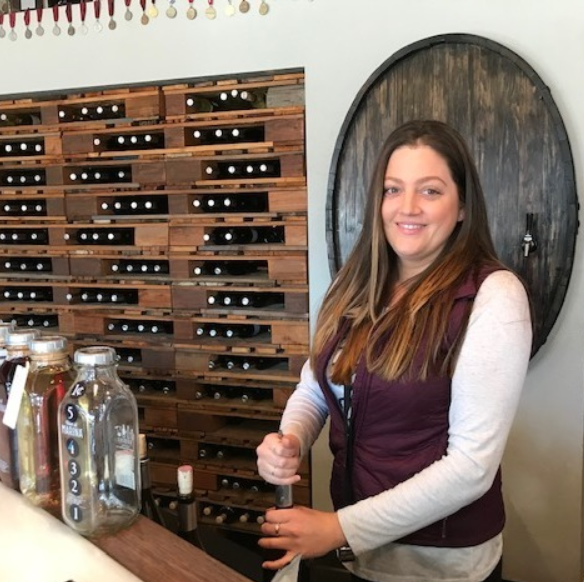 Carloyn has been with Tim and Jane since almost the beginning. She runs the Tasting Room in Healdsburg and the wine club. She's a firecracker, and crazy fun to get drinks with. Carolyn's been through EVERYTHING with Portalupi. The fires in 17 saw all three of them evacuate to Bodega together, then have to evacuate again. The fires in 20. Covid. She's helped Portalupi through all of those struggles. She's family. And now, SHE'S PART OWNER! That's right. Jane and Tim made her part owner of Portalupi a couple of years ago. It's a very cool small business success story. Pop in next time you're in Healdsburg and say hi.
Oh yeah, the wine! Let's get to it.
Today we proudly offer…
Portalupi Winery
2019 Dolinsek Ranch
Old Vine Zinfandel
The Vineyard: Dolinsek Ranch
It's found in what winemakers call "The Golden Triangle" in Russian River Valley, where Olivet Lane and River Road intersect. Maybe my favorite Zinfandel vineyard in all of Sonoma. Old Vines. And I mean like REALLY old. Some having been planted in 1910.
Combine those old vines with Sandy Goldridge (fast draining) loam soils and a cooler climate, and BAM, you get the perfect cocktail for small yields of VERY intense fruit.
Tasting Notes: Three words … BABY. BACK. RIBS. That's it. That's the tasting note. That's all the information you need about this wine. Tell me your mouth isn't watering.