Let's get you a new "House Wine".
Introducing…
A great value Cabernet Sauvignon from Napa Valley.
Tilth 2019 Cabernet Sauvignon
$55
Whether it's taco Tuesday, game night or just one of those "time to start drinking at noon" days, this is a Cabernet for every occasion.
Look, we all need a house wine. This is mine (Louis).
Not every bottle needs to be a "thinker". Sometimes you want exactly the opposite. Just a well made wine that's going to taste great with pretty much whatever your eating, watching or reading. Or maybe you need a few bottles at the ready for impromptu get togethers. Or maybe your wife is at a conference and you and the dogs are sharing a pork chop in bed binging Yellowstone when you're supposed to be at the gym. Whatever. When you need a wine to be "automatic"…
Tilth Cabernet is it.
A great value at $55, and a true Napa Valley Cabernet in every sense.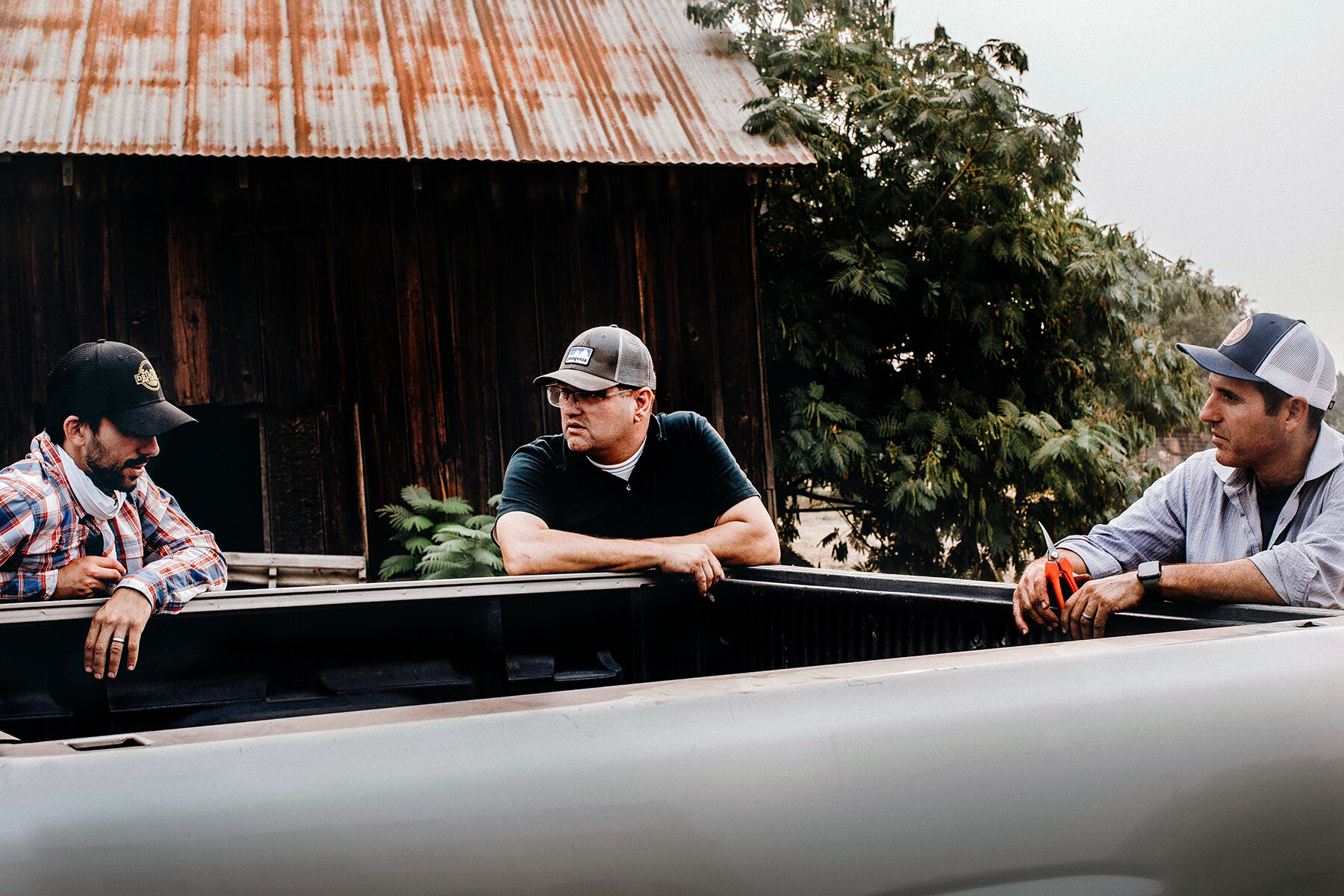 You may remember our buddy, winemaker Jason Driscoll (far left). He's the owner of Hibou Wines (stay tuned for some of those beauties later this year). He's kind of nutso about vineyard sources. It's a tough project making a true Napa Valley Cabernet for under $65 nowadays, let alone from a beautiful sight like Star Vineyard in Rutherford.
But like usual, Jason over delivered.
Tilth is 100% Cabernet and 100% awesome. Lots of fresh blackberries, blueberries, and currants, layered with tobacco, tea lea, and cocoa spice.
Fine tannins and energized acidity lead to a lively mouthfeel with a long finish.
*BONUS*

 When you buy the Cabernet we'll unlock the Pinot Noir for you. An absolute STEAL at $40. Tina Marie and Sonoma Stage vineyard fruit. Another "automatic" for the wine fridge.