I was in Paso Robles last week checking on my vineyards down there and was happy to share a meal with many of my friends while in town. Kit Kuyper (Hawks Hill Ranch), Connor McMahon (Fulldraw Vineyard), Chris Cherry (Villa Creek / Naha), Don Burns (Turtle Rock), and many others. It was an EPIC night of wines, to say the least!
It started like this…
Which then quickly devolved to this…
OMG were there some treasures on the table… 88′ Mouton Rothchild, 14′ Sine Qua Non, 00′ Chateau Pontet-Canet, 06′ Dominus, 08′ La Jota, 00′ Chateau Colon-Segur (3L), Krug, Salon, Parrier-Jouet, and on, and on, and on… more than I can mention here…
But one I will mention is an insanely delicious new wine (for me) from our friends at Turtle Rock…
Follow me into the cellar to learn about today's Weekly Wine Focus…
Introducing a new wine from…

Composition: 48% Grenache, 24% Syrah, 18% Mataro, 10% Tempranillo
Vineyard: James Berry, G2 & Kruse Vineyards: Willow Creek District
Fermentation: Syrah, Mataro, Tempranillo co-ferment with 20% whole cluster
Aging: 22 months new & neutral French
Cases Produced: 191
Tasting Notes:
Willow's Cuvee has always been a beautiful GSM blend. The Syrah and Mataro, which has roughly 30% stem inclusion was co-fermented with the Tempranillo and aged for 20 months in new French oak. The Grenache was aged in neutral French to preserve the luscious red berry then blended with the SMT six months after fermentation. Deep purple/ maroon in color with notes of dry herbs and earth. Lively cherry and boysenberry fruit with gorgeous floral notes accented with baking spice. This wine is soft and juicy but full of texture with a long lasting finish. Pairs wonderfully with garlic and herb roasted lamb chops or an artisanal charcuterie board. Enjoy now until 2031.
This wine averages at 95 points
10 Barrels Produced
**ONLY $60 per bottle**
The Back Story: As a winemaker myself, I absolutely love wine and know a ton of producers and when I find something that I DIDN'T EVEN KNOW ABOUT… that's saying something. This "Find" is truly something special though as something that I surely DID know about was Saxum Vineyards in Paso Robles. Honestly, if you're a wine lover and don't know Saxum… this is a problem that you should fix pronto (and we are working on that for you)… but in the meantime, and for good reason that I will explain in this email, Turtle Rock is your wine right now as it is considered WAY lesser known, but qualitatively equal in so many ways…
Oh let me count the ways…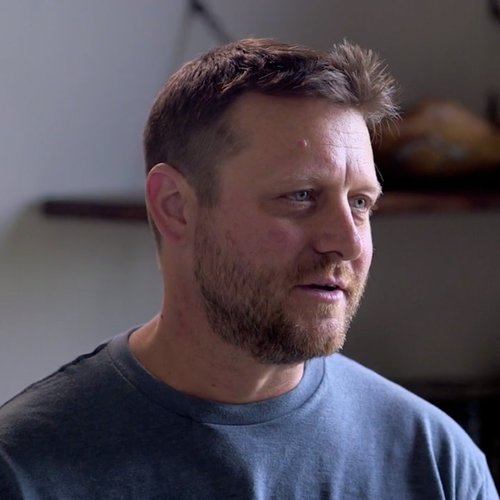 History: This is Don Burns. Getting right to it, Don was born and raised in Paso Robles. His uncle owned a winery there so he's been exposed to wine for pretty much his entire life. Due to the spark of interest, Don got an Ag-Business degree from Cal Poly SLO, sailed around a bit, landed in Florida where he worked in the restaurant industry for a while, met his wife and business partner Claudia, and in 2007 moved back to Paso to work with his old friend from childhood…
Who's the friend you ask? Justin Smith from Saxum…
That same year Saxum's 2007 Rhone blend was Wine Spectator's Wine of the Year, The No. 1 in the entire world.
Coincidence? I think not.
Don ended up choosing fruit over cash for payment for his work which came from Saxum's James Berry Vineyard (OMFG).
And they were off…
Some Success:
Jeb Dunnuck writes of Turtle Rock: "Readers interested in finding the next up and coming superstar in Paso Robles need to put Don and Claudia Burns' Turtle Rock estate at the top of their list. Don works with Justin Smith at Saxum and obviously has access to some incredible fruit."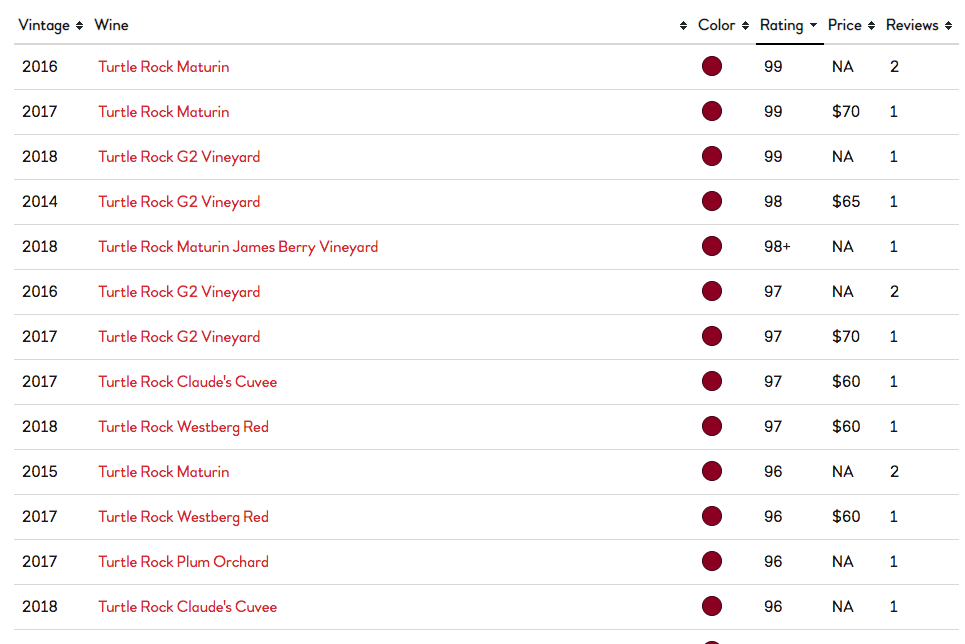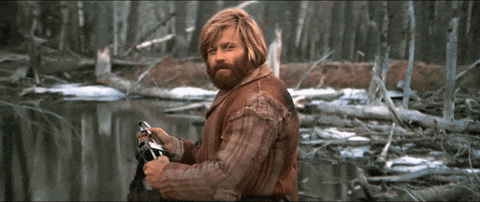 Now back to me "counting the ways"… these are all things Don does/is…
Assistant Winemaker to Justin Smith of Saxum
Produces wine from the same vineyards as Saxum
Gets crazy good scores like Saxum
Was #5 on the top 100 wines of the year
He's humble
He's modest
He charges fair prices for his wines! The price to quality ratio is insane!
I know I'm using Saxum a lot here, but the point is that… the waiting list for Saxum is about 4 years long… so, you can't get it. Don's hands are the hands that actually make Saxum (with Justin), and Don's hands 100% make Turtle Rock, a wine that you CAN get from us, right now.
Whats in a name?
Claudia and Don decided to name their budding winery Turtle Rock, a nod to the beautiful local limestone that over time wears down and comes to resemble a turtle's shell.

A few words from Don: "I'm grateful for the maturation of Paso Robles into a serious global wine center. I'm grateful to run a true family business, in which everything- tilling, planting, harvesting, even bookkeeping and label design- is done by someone with a personal stake in the operation. I'm grateful for Justin's knowledge and advice, and those of the many other Paso vintners working to make wines that do justice to this magnificent piece of earth. And I'm grateful for everyone out there who loves our wine just as much as I do, and who can't wait to see what this soil and this abundant sunlight produce next."
A few words from myself: I'm a lover of wine, and a person who can relate to Don's sentiment above. As such, I couldn't be more proud to introduce you to the wines of Turtle Rock. I've had them in my personal cellar for a while now and can tell you that they are my secret weapon when wine savvy folks visit as they always walk away asking where they can get some for themselves… especially when they learn of the price.
The Vineyards:
James Berry: The James Berry Vineyard is the Smith family's (Saxum) estate vineyard. It is located 10 miles from the Pacific Ocean with an average elevation of 1200 feet. It consists of a series of slopes with shallow clay loam topsoil covering an ancient seabed, complete with fossilized shells and sharks teeth.
G2: "GV2" is located in the heart of Willow Creek district and planted with Rhone varietals and Zinfandel. With steep slopes and calcareous rocky soil, this vineyard produces extremely rich, dark fruit.
10 Barrels Produced
**ONLY $60 per bottle**