Those of you who know me, know that I make the Vicarious wines.
Those of you who know me better, know that I never intended to make Pinot Noir when I pursued my dream of moving from Dallas to Napa to make wine… and Cabernet Sauvignon was always the intention from the beginning… which is going great, by the way!
But something happened along the way…
I fell in love with Pinot Noir.
And yes, as I stated in the catchy subject line that made you open this email and start reading… I can drink a bottle of this wine easily, in 15 min because…
ITS. SO. SMOOTH.
And it's not funky and earthy like some pinot's from Oregon and Burgundy.
Quite the opposite!
I hear from our customers all the time, that they don't like pinot noir.
But that only makes me be like…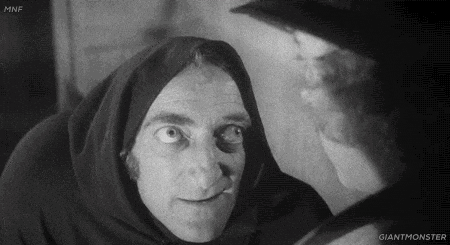 Then I gently try to explain a few things regarding winemaking "style" and terroir, and how that makes SOOOO much of a difference, for pinot specifically…
Burgundy and Oregon (and some producers in Cali) make pinot's in that funky forest floor, earthy, mushroom, saddle leather style that is stemmy and tannic, and unless you like the smell of sweaty socks, YOU'RE GOING TO HATE IT… which has been their experience with pinot…
SO THEY THINK THEY HATE ALL PINOT'S!!!
But I then explain that the other style of pinot is a totally different animal…
Pinot can be so gloriously smooth, fruity, light hearted, feminine, sexy, juicy, and voluptuous with no earthy character at all…
Then I see the wheels turning like they are going to trust me and give it a shot
AND THEN I'M LIKE…
AND THEN THEY TRY IT!!!
And 9 times out of 10, when I get my pinot in their mouth
(dirty mind… sinner 🙂
they're like…
THEY LIKE IT!!!
And my reaction…
Quite frankly, this wine is straight up a fantastic value that over delivers for the price and I think we can all agree that sometimes that's just what you want…
No fluff. Just great wine that will make you happy and is SOOOO fairly priced that you'll feel comfortable popping a bottle on a Monday, Tuesday, Wednesday, or any day you want.
I will say, that this wine is one of the best selling Pinot Noirs in our Danville location and has one of the highest ratios of "tried a glass and now I'm taking home a case for daily drinking".
Vicarious
2019 Pinot Noir
Sonoma Coast
10 Barrels Produced
$35 per Bottle
*Volume Price Breaks*
Tasting Notes: This wine comes from a collection of vineyards along the Sonoma Coast, focusing on the Fort Ross-Seaview/Russian River/Occidental appellations. Fragrant perfume of warm cranberries, redcurrant jelly and fresh raspberries with hints of cinnamon stick, wild sage, and a waft of candied violets. Medium to light- bodied, the palate bursts with vivacity and freshness, offering layers of red berry and earthy flavors and a very smooth and polished texture, finishing long and perfumed.
THIS IS A CASE+ BUY IF I'VE EVER SEEN ONE!!!